Who is Treasure Bay?
Treasure Bay is the leading source of take-home books to support family engagement with beginning and struggling readers. While their books are most commonly used for parent involvement at home, they are just as useful for reading tutors and reading buddies within the classroom.
What is the We Both Read series?
Books in the We Both Read series are formatted for a parent (or adult) and child to take turns reading alternate pages aloud. The parent's (or adult's) pages contain higher-level text, around a 5th-grade level, while the child's pages feature text that matches their reading level. Although this series is designed for parents, it has been proven to be just as effective when used in the classroom for reading intervention, buddy-reading activities, and tutoring programs within the school and/or classroom.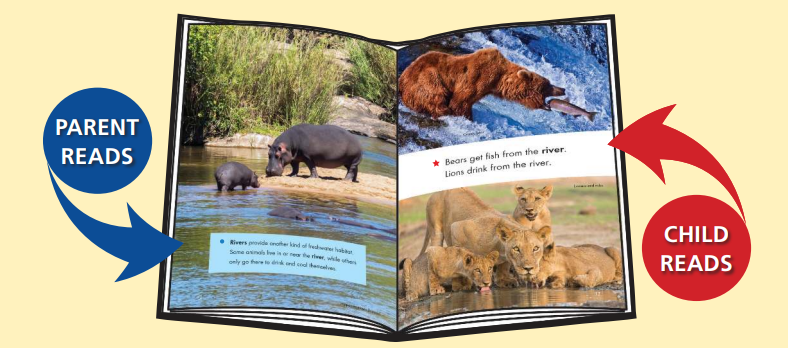 Why is the We Both Read series so great?
Research has shown that parent engagement can lead to significant progress in a child's reading journey. Additionally, offering a child a shared reading experience, be it with a parent, teacher or other adult, reduces the troubles and frustrations beginning and struggling readers face.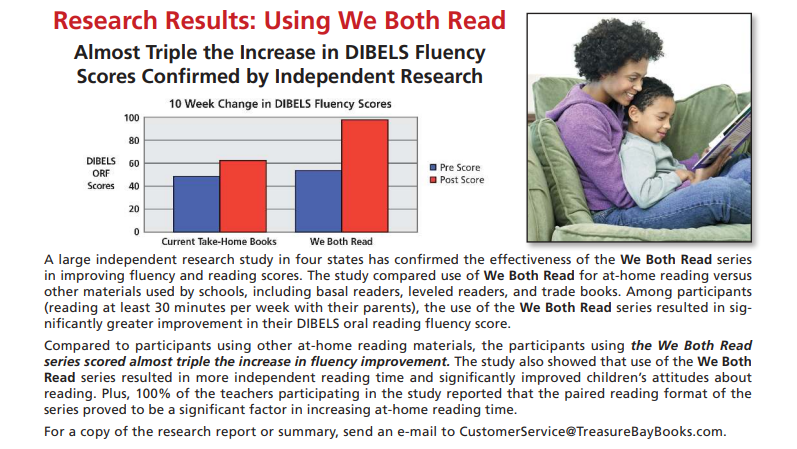 How can my reader use Fathom Reads to read a We Both Read book?
Our titles are read-along eBooks. This means readers can choose to read alone, or read along with a narrator. So when it comes to a We Both Read book, the narrator can serve as the adult meant to read the more advanced text in the book.
What Treasure Bay titles will be available on Fathom Reads?
We have over 100 Treasure Bay titles coming to the platform. Here are just a few: